MICHELLE LEAGANS POWER INTENSIVES
INSPIRING DANCERS ACROSS TEXAS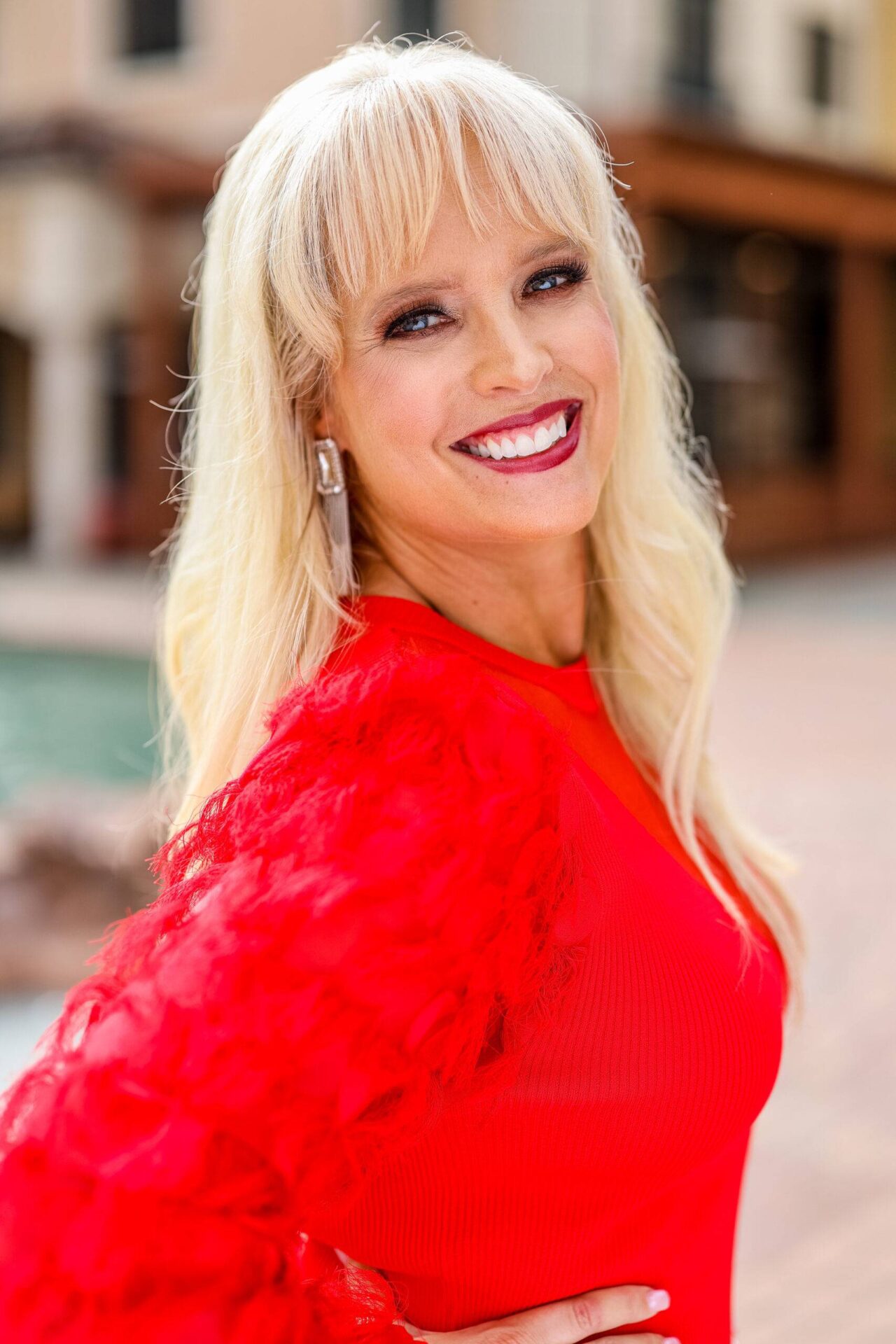 MEET MICHELLE LEAGANS
Thanks so much for visiting my site! Power Intensives was designed to create a positive and inspiring experience for all levels of dancers. With a live DJ at every event, we create lighting that allows the dancer to truly relax and let go of all inhibition. All our instructors are motivators and teach through positive reinforcement. Power Intensive scholarships are given to help the dancers continue their training and to expose them to other guest instructors. We not only provide summer hours but strive to provide lifelong friendships and training that will benefit each dancer who attends. Every dancer will leave feeling energized, spirited, and motivated for their upcoming year.
Magna Cum Laude graduate of Oklahoma City University with a BFA in Dance Performance
2019 Choreographer for the Houston Texans Cheerleaders
TDEA 2018 All State Choreographer
Crowd Pleaser officer camp guest choreographer, and master class instructor
Current choreographer and instructor for over 50 high schools across Texas
Choreography, Entertainment, Judges' Choice, and Industry awards received in tap, jazz, pom, lyrical, and novelty
Former NFL Houston Texans Cheerleader, Captain, and Choreographer
Former NBA dancer with the Charlotte Hornets
Featured performer with Busch Gardens and Six Flags
Ensemble dancer with the TEXAS show in Palo Duro Canyon
Promo Video Ages 7 to 11 2023
Promo Video Ages 12 and over 2023

My daughter really enjoyed it! Her feedback was that it was a great workout, increased her flexibility, was fun and challenging!
Many thanks!
My daughter doesn't have social media, but she's only been dancing for 1 yr, and just with the Strutters. No dance experience. She said this was the first time she felt comfortable and had fun dancing at a workshop. Don't get me wrong, she has fun dancing, especially jazz and contemporary. She loves the feel of the movement married to the music, but yesterday was a totally different vibe! Thank you for gifting that to my daughter.
Power Intensive has truly changed my perspective on dance. Every time I leave an intensive I am reminded why I love to dance and walk away with new, helpful tips to take my dancing to the next level!
Attending Power intensives has been the best experience I've had as a dancer. The atmosphere Michelle Leagans creates is absolutely amazing. The environment allows dancers to challenge themselves no matter where they are. Michelle is a truly inspiring woman that teaches dancers to push themselves to achieve new limits.
My daughter had an AMAZING time at the Power Intensive! She can't wait to see Ms. Michelle again! Thank you for nurturing her love of dance and growing her confidence!
There's so much that Emily gets from taking a Power Intensive by Michelle Leagans with top choreographers, awesome combos and especially Michelle's AB workout!! If you didn't attend in 2019 take your dancer in 2020 because she's bringing the best lineup out!!
Also just the supportive, uplifting and fun that happens during the intensive, it's not about the award it's about having an avenue to express yourself with no judgments just support and cheering on!!
Follow her on @power_intensives on the IG, it's her new handle!!
Inspiring, Motivational, Instructional and Fun – these are words that come to mind when trying to describe Michelle Leagans Power Intensives! You get all that and more, delivered by an extremely caring and loving person who has a passion to share her love for dance with every one who has the opportunity to dance with her. I have worked with Michelle for over 10 years with my dance teams, both from a choreographic sense and now hosting one of her intensives. She is the best! Highly, highly recommend.
I want to personally thank you for the feedback you and your team gave Reese on her solo as she's never done one before since she's only been dancing since last year. Reese also said that she LOVED the intensive and will definitely do more. She said not only was it challenging, but you modeled the choreography and demonstrated so much excitement for the art of dance. You are doing amazing work! 
My daughter has been attending Michelle Leagans Power Intensives for over 5 years. She chooses to attend them each and every time she can. The positive and creative way Michelle holds her Intensives leaves the dancers feeling positive about dance. The way the dancers respect and cheer each other on is girl power all the way. We are blessed to be able to attend them!
Power Intensives are such a great opportunity for dancers to have a great positive day of dance! Michelle is always working to bring in the best people along with also sharing her passion for dance in a fun way. I always encourage my dancers to go to a power intensive to help them grow. I have been honored to host a power intensive as it was a great opportunity for my girls to be able to attend and get the full experience. I recommend power intensives to anyone who is looking for something extra to add to their dancing technique and also just have fun while dancing in a great atmosphere. It pushes dancers no matter their level and dancers leave energized and excited.
Michelle's Power intensives are like no other experience! The dancers will be motivated and inspired from the moment they walk in the door. The classes and training are top notch and I highly recommend her intensives for all dancers!
Michelle has taught me so much!! She is such a great teacher, from the way she runs her classes, to making the environment so supportive and uplifting, to always having challenging combos with all different styles. There will never be 2 combos that are the exact same which I love! She makes you feel so inspired by giving personal corrections to always sharing a reason and intention for dancing. I know I will always have an amazing time and develop greater skills at her classes and power intensives and I never miss them!"
– Emerson Stielow
So glad I was able to attend @power_intensives with Michelle Leagans. First time I danced with a live DJ and it was so much fun. The most fun I have had learning and I learned so much. The teachers were inspiring and the combos were amazing. Grateful to have received a scholarship. I can't wait to dance with them again.
@Reese_tiny dancer aka Resse's Pieces
I loved doing this intensive because it was really fun, the other dancers were supportive and motivated me to work hard. So much talent! Teachers made me feel welcomed. First time there and i definitely want to come back!
Thank you for another awesome day of dance! I look forward to attending your dance intensives. The whole atmosphere with the lighting, live dj, amazing instructors was awesome. I love making new memories with my friends and meeting new ones. I love feeling like no one is being judged but just learning and having a fun time dancing. I will see you at the next one! Thank you @michelleleagans @power_intensives.
My daughter had the best time! We traveled a little over an hour to get there but it was totally worth it. We've seen it all over Instagram and knew once it was in our area we had to go. The experience is like no other. The lights, the atmosphere, the positivity, the instructors.. all made this an overall memorable experience and she can't wait to attend another one.
Her only complaint… She wished it was longer. ☺️
My daughter really enjoyed it! Her feedback was that it was a great workout, increased her flexibility, was fun and challenging!
Many thanks!
We loved having Michelle and Taylor and their Senior Assistants in for our Performance Company workday. They pushed each dancer to give their all and be the best performer they could be. Our dancers left happy, tired and inspired! We also loved the solo critiques Michelle and Taylor provided. They went above and beyond to give our dancers useful feedback.
This was our first ever Power Intensive and we could not have been more impressed. The event was well organized and information was communicated often and effectively. The dancers danced from start to finish and had an amazing time. The assistants were friendly and helpful. It was an extra special bonus to have Gilded Sun there to capture so many amazing memories. My daughter could not stop talking about how much fun it was. Thank you for putting your heart into this Intensive, it showed from start to finish.
She can NOT wait for the next one!!